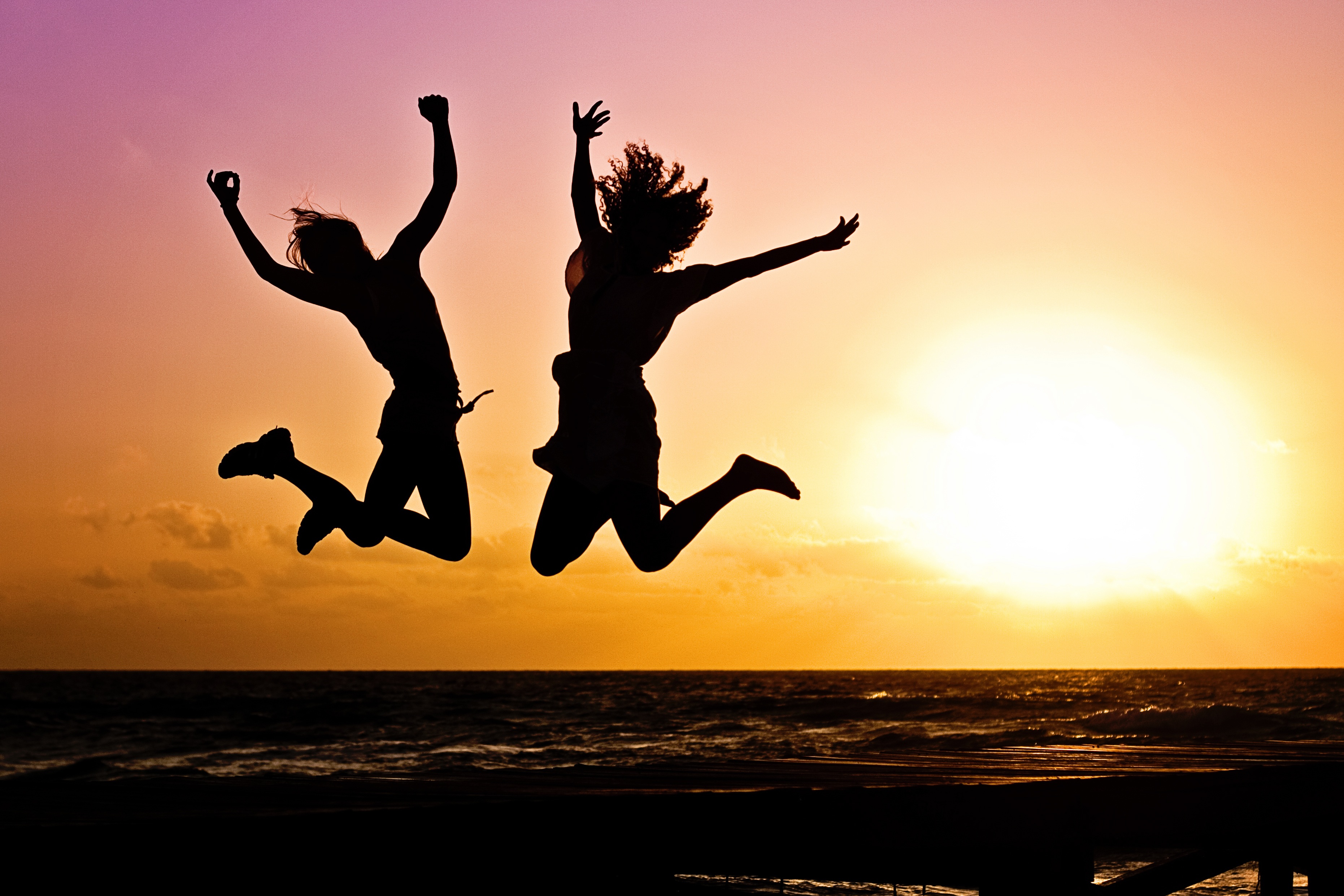 Two minds are better than one – and different people can pair up. Two teachers can co-teach or sub for each other; a teacher and a social service staff member can each contribute their own professional skills to make yoga classes happen at a non-profit.
Ways to partner if you are both teachers:
Co-teaching: split up the class and each teach different parts of the same class. This will likely be more feasible if you know the other teacher, have a similar style, and feel comfortable improvising somewhat based on what the other person teaches.
Subbing: Once you built rapport with a group, it's not as easy to find a sub as it may be in a studio setting. Often you'll want a sub to have trauma-informed training, or at least some familiarity with the group. Even if you don't co-teach, one teacher could take the class while the other teaches – just to get a sense of the style, the pace, and the group, and could then more feasibly sub when needed.
On the spot support: Whatever arrangement you set up, if two teachers are present, that means one could help out if something comes up during class so that the other can continue teaching the group. It could be something as simple as a new student arriving a few minutes late; it could be a student feeling triggered or just leaving the class for a reason that's unclear.
Ways for teacher and a social worker or non-profit staff member to partner:
The teaching role is pretty clear, but the other role depends on the other person's experience and background. A staff member could participate in the class and assist with any issues that arise much like a second teacher could. They could also help behind the scenes by promoting the class to clients and orienting the teacher to common concerns of this group. As a yoga teacher who has tried to set up yoga without any real behind-the-scenes partner, I can confirm that this is no small thing!
Some social workers and therapists do integrate yoga into their own therapy work, without becoming certified yoga teachers. Could a non-profit staff member who is not a therapist get involved in this capacity?
I suspect most yoga non-profits and host organizations would recommend that any person offering a full-on yoga class be a certified 200-hour yoga teacher (and ideally gain trauma-informed training too). Even most avid practitioners would likely need and want a formal training to teach a class – teaching is just different from practicing.
Yoga teacher trainings meet certain regulated criteria, and yoga teachers are eligible to purchase liability insurance. Informally, in life and in the workplace and in the world, many people who are not certified yoga teachers do in fact share with others the aspects of yoga they know and practice. What shape this might take would depend on the individual in question and the host organization. In today's world liability is a very real issue, so it makes sense to take this into account.
How any partnership can benefit not just the participants, but also the teachers/staff: Emotional Support
Teaching a yoga class, including a trauma-informed yoga class, does not necessarily entail close individual relationships with students. One distinctive aspect of yoga as a tool for healing is that it can be healing as a practice in and of itself, without a teacher knowing a student's "story" or vice versa.  Still, it's not uncommon that a yoga teacher will at some point come into contact directly with a student's struggles.
Most of us know and recognize those struggles are hard for the people experiencing them – it can be less obvious and harder to acknowledge that it's also hard to witness those struggles, even if only briefly, and realize you are not in a place to impact the outcome. My sense is that social workers and psychologists have some training and some resources for dealing with this; but less so for yoga teachers. So having a co-teacher or a staff member yoga partner can be helpful to the partners themselves in the sense that there will likely be a someone to talk to when emotionally challenging situations arise.
Have you partnered to make a yoga service class happen? What has worked well for you?